We are excited to be joining our friends Joshua and Janet Mills this weekend for a FREE live event online. Many of you already know this powerhouse couple and the extraordinary anointing of signs and wonders they walk in. If you don't know them yet, this will be a great opportunity for you to be introduced and learn how you too can experience the miraculous as part of your everyday life. 
I first met Joshua when we were both part of a short-term mission trip as teenagers. We became good friends and pen pals after we returned home. We lost touch through the years, and the Lord continued to work in both of our lives. Then, last fall, our paths suddenly crossed again when we were both ministering in some of the same churches throughout Europe. We reconnected, the Lord is again building strong bonds of friendship, and I was honored when he graciously agreed to write the Foreword to Everyday Angels.
Joshua just released a wonderful new book this fall as well, The Glory Realms, and he thought it would be fun to title our event together 'Angels and the Realms of Glory'. Love it! They'll be sharing some ministry updates and testimonies and we'll both be discussing what God has been teaching us about engaging the angelic realm. The event is free and you are welcome to join us this Saturday, December 15th at 3:00pm (EST). I know it will be an awesome time and you won't want to miss it!
 
 Click here to join us for this FREE online event.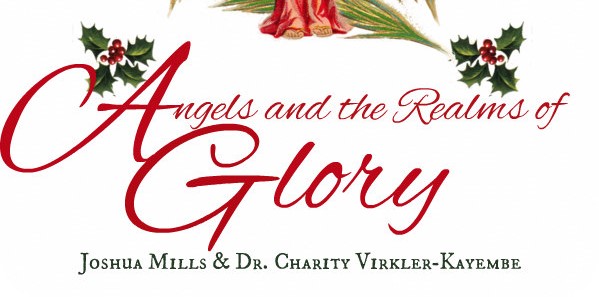 Our Christmas Gift to You...
And don't forget to take advantage of our sitewide Christmas Sale. Just use coupon code CHRISTMAS25 to receive 25% off everything in our store – including already-discounted items like packages, downloads and our brand new USB flash drives.
Merry Christmas!
 
Add new comment